Study groups are a great way to share and discuss idea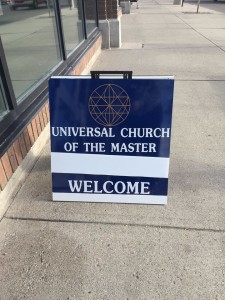 s in an informal setting to broaden our mind and our hearts. With our various study groups, we are able to grow intellectually as well as spiritually with like-minded souls. All are welcome.
The Aquarian Gospel of Jesus the Christ
The Aquarian Age is pre-eminently a spiritual age, and the spiritual side of the great lessons that Jesus gave to the world amy now be comprehended by multitudes of people, for the many are now coming into an advanced stage of spiritual consciousness; so with much propriety this book is called, "The Aquarian (or Spiritual) Gospel of Jesus, the Christ"…………………."The Aquarian Gospel of Jesus the Christ"​
Each session we will discuss different passages from the book. The book is available for free download at the web address below.​
http://www.sacred-texts.com/chr/agjc/
Meditation
We will frequently offer meditations at the church so that we can feel that sense of calm, peace, and clarity. Meditation is a perfect way to start your day-even if you have just 5-10 minutes to calm that inner chatter.  You may like to do guided imagery, listening to chanting music, have total silence, or to focus on a point-such as a candle flame. There is no right or wrong. We will post on our upcoming events page and Facebook page when our guided meditations will be offered at the church.
Please join us in our 21 day meditation challenge on transformations. Inner transformations can be difficult for us as we have to look within. Instead of focusing on flaws, we encourage you to look at your  gifts that you have. Not
sure what your gifts are? Look at the people you admire and the qualities that you admire within them-psst-those are your great qualities too! Meditation is  like the ultimate rest.  It's a quieting of the mind. It sharpens everything, especially your appreciation of your surroundings. It keeps life fresh. Start today.
Meditation – it's not what you think